Recollection is a project to review my record collection. I will listen to an album I own and review it. The album will be chosen randomly by computron. Today computron chooses… 
Album: The SpongeBob SquarePants Movie – Music from the Movie and More…
Artist: Various Artists
Released: 2004
Format(s) I own it on: CD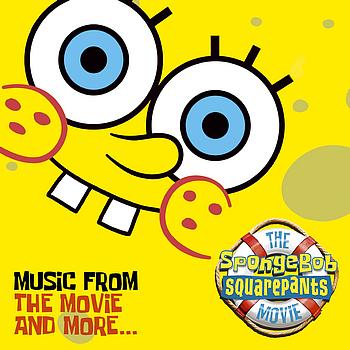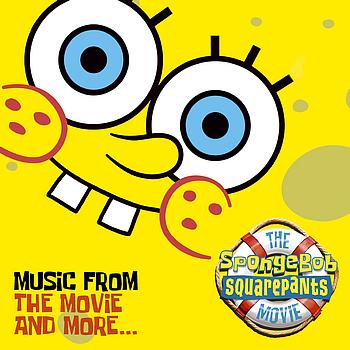 Who lives in a pineapple under the sea? Spongebob Squarepants, of course.
For the purpose of stats, I will count this record as male and American, as the vast majority of the contents are both. Sorry Avril. I should also state for the record, that this was a promo disc.
The album starts off with a cover of the theme song, performed by Avril Lavigne, which doesn't compare to other great theme song covers like OK Go's version of "The Muppet Show Theme." Fortunately the album also ends with a hilariously epic version of the theme song that puts this to shame.
The record has a lot of great artists, Flaming Lips, Wilco, The Shins, Ween, and Motörhead. You'd be surprised at how mediocre many of these songs are.
I haven't seen the film since it first came out, but I remember quite liking it. It was stupid fun, much like the television show. For those that don't know Spongebob is the most insane television cartoon, and for some odd reason people let their children watch it. It's great if you're an adult, though.
Highlights
Definitely the highlight of the record is Wilco's "Just A Kid." Written by Jeff Tweedy and his son, it's an infectiously fun pop song.
There are also some songs performed by the cast of Spongebob Squarepants. These songs work well in the context of the film, but don't have much life outside of it. "Now That We're Men" is silly and fun to have this sung by the most child-like characters on television, but outside the film, meh.
Lowlights
Patrick's song "Under My Rock." Just don't.
My original review for Being There is available here. I honestly can't believe I gave it as high of a rating as I did. However, as I reread what I wrote, it actually is very good at what it is trying to do, make a record for Spongebob. Just don't expect to listen to it again.
8.25 (75%) |
2.75 (25%)
4 (36%) |
5.33 (48%) |
1.66 (15%)
0 (0%) |
0 (0%) |
2 (50%) |
1 (25%) |
0 (0%) |
0 (0%) |
0 (0%) |
0 (0%) |
0 (0%) |
1 (25%)

0 (0%) |
0 (0%) |
0 (0%)