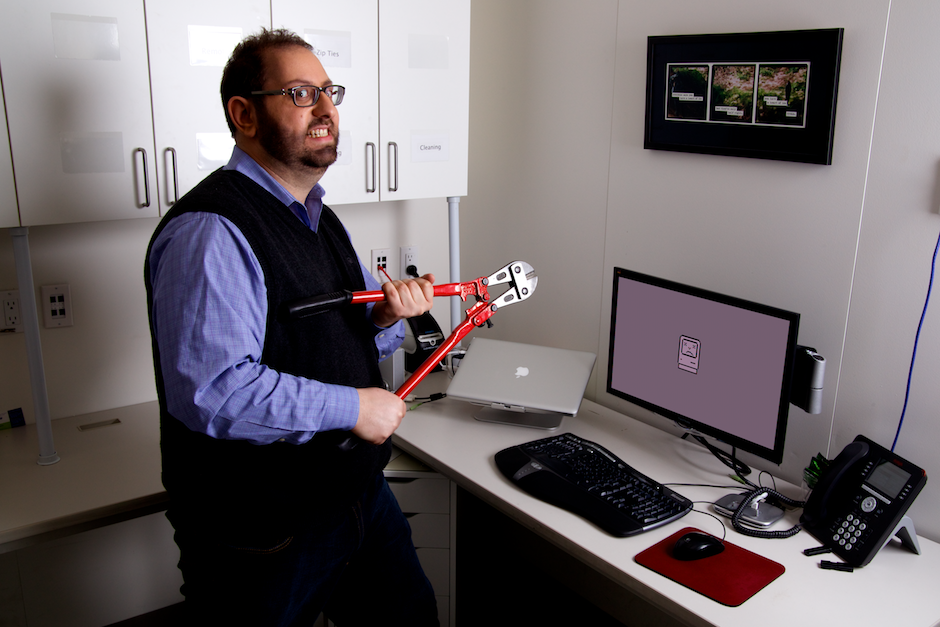 Born in a city which no longer exists, Adam M. Anklewicz now lives in eastern Toronto where he spends his days ITing.
His evenings are filled with music, photography, romance, and cats1.  You'll often find Adam haunting bars throughout the city, listening to live bands, taking photos, and winning hearts. He also enjoys baking, and a hot cup of tea.
If you see that bespectacled face around town, feel free to say "hello." He's a nice chap2 with a warm heart3, and maybe he'll make you laugh.
If Adam were in the '50s, he would be described as a "Dream Boat." If Adam were in the '60s, he might be called "Groovy." If it were the '70s, he would be covered in wood panelling. If it were the '80s, someone might care about Guns 'n' Roses. If it were the '90s, Adam would probably be at a Flashing Lights concert. If it were the aughts, Adam would be building a new website. Now it's the teens and Adam is perfection.
What are others saying about Adam? Why are they talking in first person?
I have soulful gazes.
I have eccentric tastes.
I have eyes the size of pie plates.
I have more than you can bite off, much less chew.

But I don't have you . . ." – Belinda P.
i like rolling around with my cats to the pop MUSIC!" – Matt H.
[A] charming smile that will warm your heart like a cup of hot cocoa." – Julie S.
Handsome, dashing, smart, sexy, talented, tall, nerdy, gentle, caring, bearded, spectacled, athletic, cultured, hygienic; Some of these words have been used to describe me." – Dave B.
Contact
The last two are mutually exclusive. [↩]
Mostly. [↩]
Approximately 37ºC. [↩]