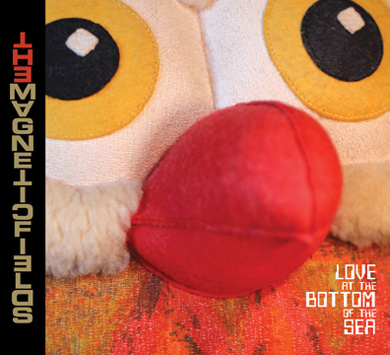 The Magnetic Fields have released what's probably their first video since 1995's "With Whom To Dance." It's for the lead single to their upcoming album Love at the Bottom of the Sea. The description for the video at The Magnetic Fields' website, The House of Tomorrow says…
Our music video for 'Andrew in Drag' premiered today on NPR's 'All Songs Considered.' Watch Claudia and Stephin rotate on a lazy Susan while Darrell Thorne and Stormy Leather transform themselves with lipstick and pomade. Scott Valins directed, and the video is NSFW, if your workplace doesn't appreciate nudity.
I like that they capitalized "Susan" as now I'm picturing them rotating on a lazy Susan Anway1.
The original vocalist for The Magnetic Fields [↩]