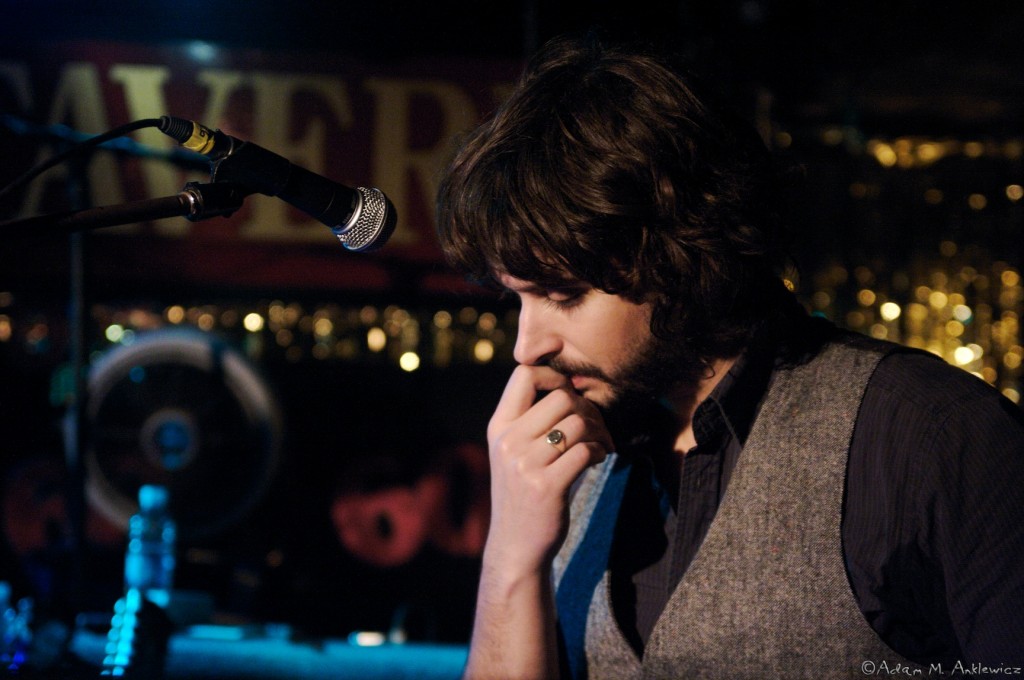 Peter Elkas is having a good series of Tuesdays. Last week he released his third record Repeat Offender on Joel Plaskett's New Scotland Records. Last night, Elkas played his first night of his five week residency at The Dakota Tavern in Toronto west-side. For the next five weeks, Elkas will be performing  every Tuesday, along with many guests, including Wayne Petti, The Pinecones, Christine Bougie, Alanna Stuart, Al Tuck, Ben Gunning, Rebekah Higgs, and a special guest. There's rumours this special guest is Bruce Springstein, but I somehow don't believe that.
The Dakota Tavern is one of the best bars in the city, always a great place to hear music1, and the lineup for Elkas' first night of residency was fantastic:
Wayne Petti
Peter Elkas

&

The Elkas Band
The Pinecones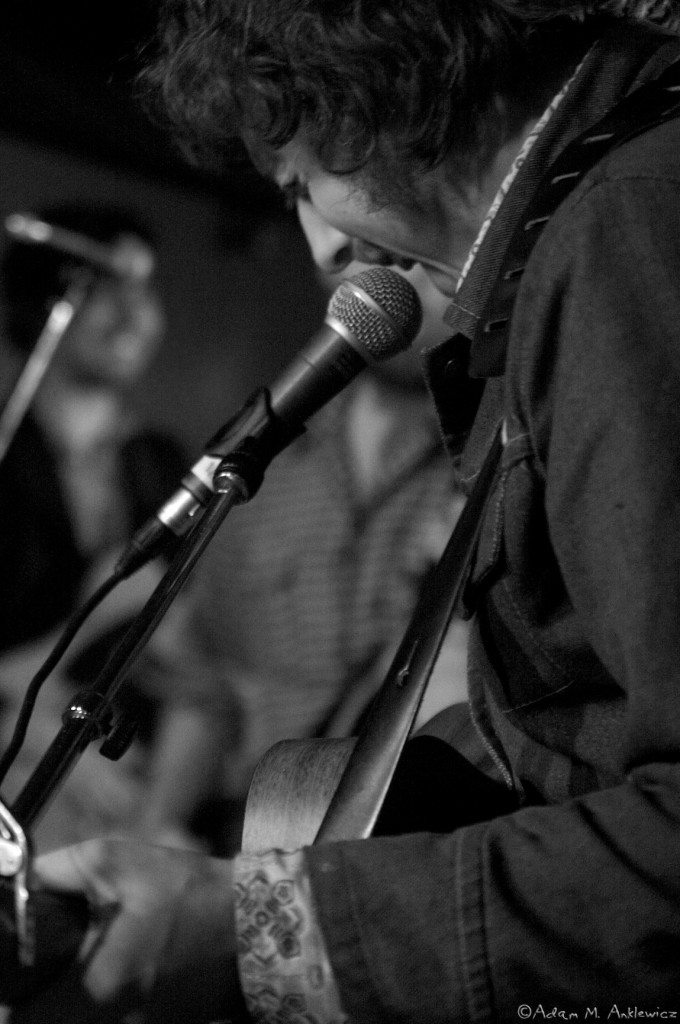 Petti was performing with a band, a bass player and a drummer, all that made me do is miss seeing him solo or as part of Cuff The Duke. The last time I saw him, he was opening for Entire Cities, and his performance was fantastic, this time, it was okay. The band didn't add anything unique, and it wasn't as strong as a performance as Cuff The Duke would give.
I haven't seen The Pinecones since they were Brent Randall & The Pinecones (pictured), and while I enjoyed their original material, I much preferred it written by Paul McCartney.
Elkas' set was a nice mix of material from all three of his albums, obviously focuses on the newer material from Repeat Offender. The songs from Party of One and Wall of Fire were great renditions, almost always true to the album version, the only change was Everybody Works which is now a fast rocker2.
The songs from the new album seem to be the greatest departure in Elkas' songwriting since even so long ago as The Local Rabbits. His songwriting has been a slow progression perfecting a silky smooth sound with which to seduce, the new material doesn't seem to fit that bill in the least; instead he's playing '50s-style rock, which can only be influenced by his side project Oldies 990.
Oldies 990 are a '50s and '60s cover band feature Elkas, members of his former band3, and members of his current band. They were the soundtrack to my 2011 New Years, and is a great new direction for Elkas to write songs.
The Elkas Band was tight and solid. They played well, and even had a few people dancing at the show4; specifically Mr. Desperate-To-Get-Laid who spent too much time trying to coax women to dance with him, while none of the women were interested.