This six part season 10 serial, starring Jon Pertwee is a lot of fun, but it's also ridiculous and makes very little sense. The Doctor finds himself in Earth's future when Earth is one of the superpowers in the known universe. They are colonizing the galaxy, but as are the Draconians1.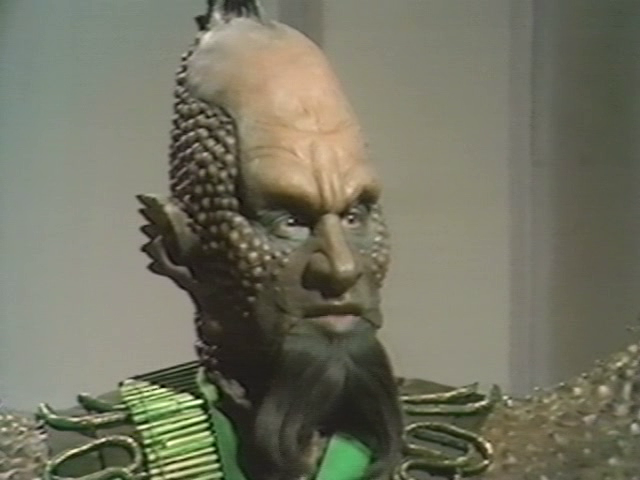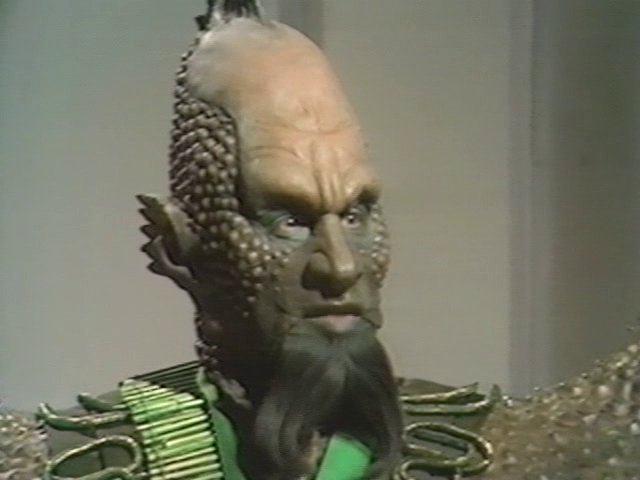 The Draconians, as pictured above, are at a precarious peace with Humanity. There are some space raids here and there, but the Draconian empire is xenophobic and ready to attack, as are the Humans.
The Doctor and Jo find themselves on a ship that is being attacked. The Humans think they see Draconians attacking them, but The Doctor sees dollar-store-Klingons.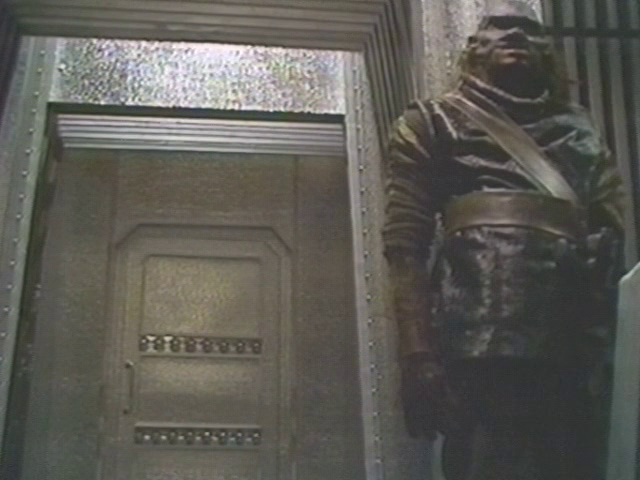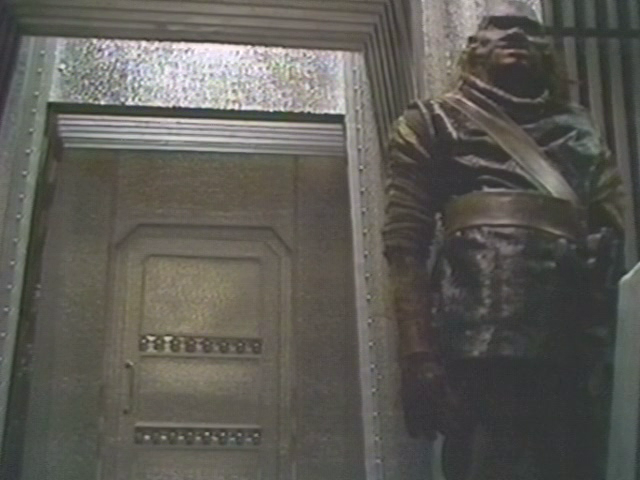 Something is off, The Doctor knows the dollar-store-Klingons, but knows they're not capable of this strange hypnotic masking technology. How can they possibly be tricking Humans into thinking that they're Draconians, and how can they trick the Draconians into thinking they're Humans. Something must be going on… something hypnotic… something… yeah, it's The Master, of course it's The Master. It's always the fucking Master.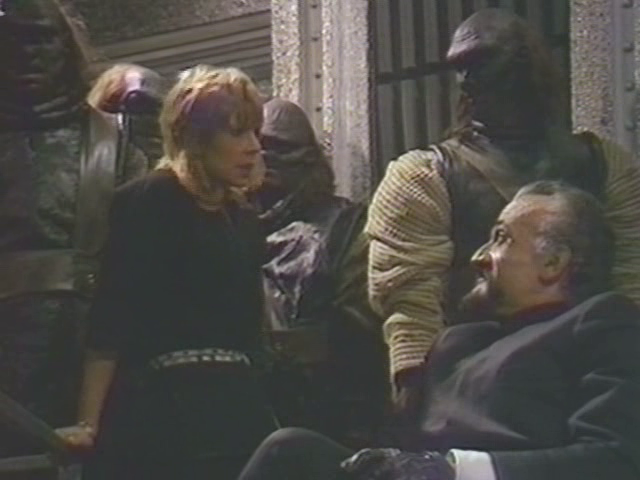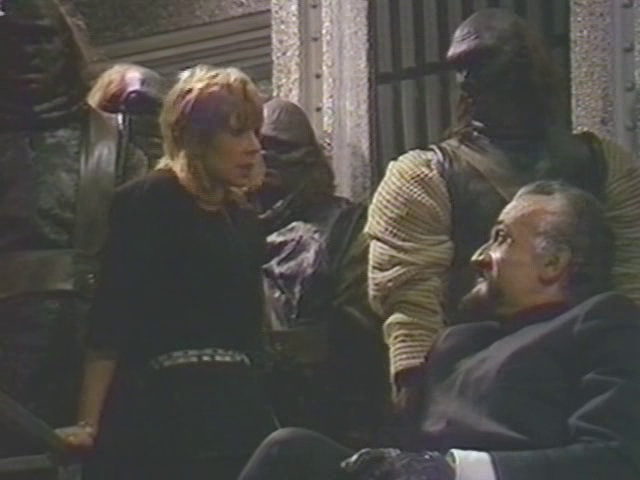 Eventually the Daleks show up… And nothing gets resolved. I dunno, I guess we're going into the next serial.
or "Dragons" to the racist humans [↩]