Synopsis: The planet of Peladon wants to join the Galactic Federation. While awaiting Earth's arrival, a man is attacked, and the curse of Peladon is believed to be responsible, at which point The Doctor and Jo arrive.
What I learned from this episode: If time travelling, don't wear heels.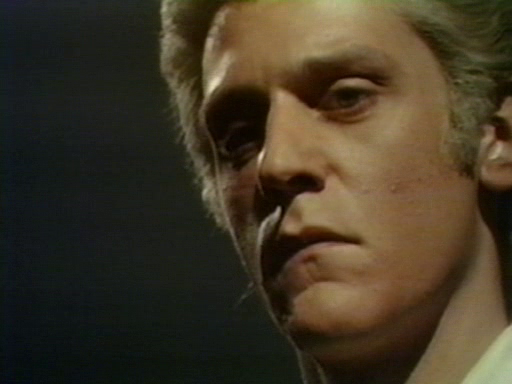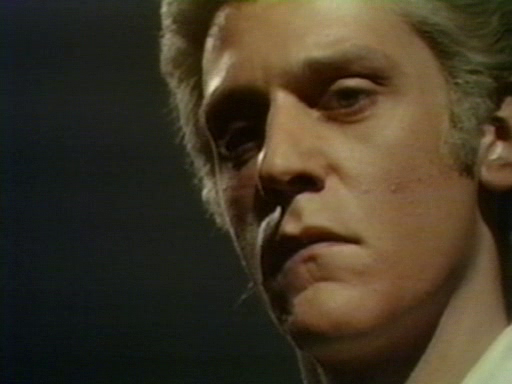 OMG! King Peladon is played by David Troughton… yes, the son of former Doctor Patrick Troughton.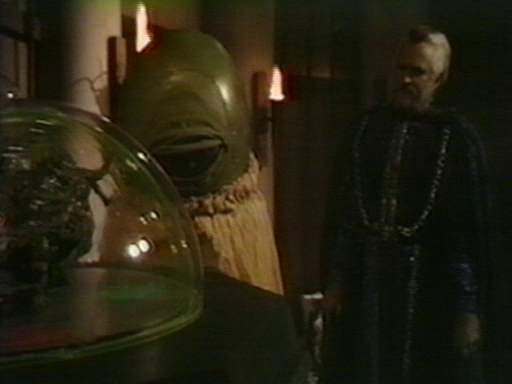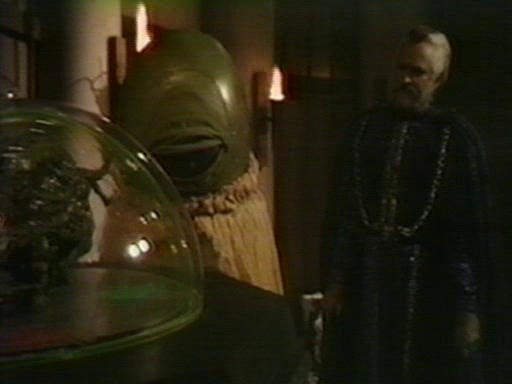 So the delegate from Alpha Centauri is a giant jelly bean, and the delegate from Arcturus is a creepy spider head thingy.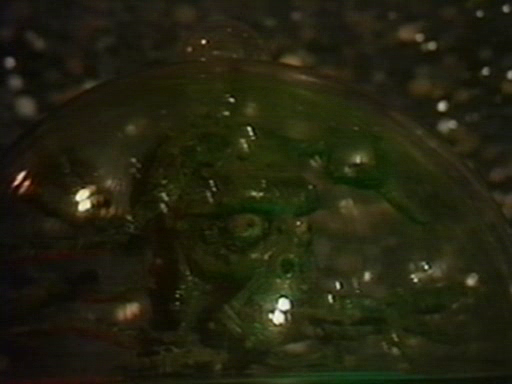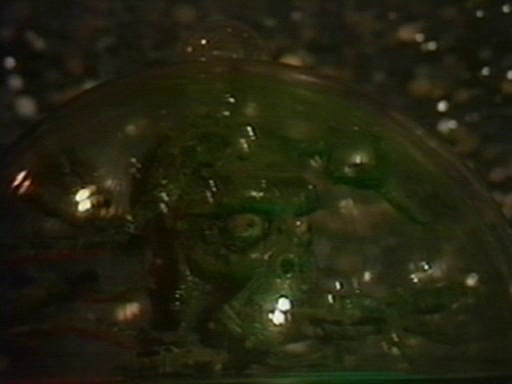 The Doctor and Jo climb up to the Imperial Palace and skulk around, only to find an Ice Warrior! However, it turns out that the Ice Warrior is the delegate from Mars, and is there at the behest of His Majesty the King.
The Ice Warriors are now a peaceful species living in harmony with Earth, Alpha Centauri, and that other planet.
The Curse is that a great beast that is now extinct and the symbol of Peladon will return, and when it does, a STRANGER WILL BE AMONG THEM!
Peladon is a backwater and thought of as primitive by the delegates. They're not even sure why they're there to discuss admission of Peladon into the Federation. And if the delegates don't know why they're there, nor do the audience.
It's obvious from the get-go that the baddy is not actually any mystical beast or actual beast, but the King's right-hand-man. He's a dick who doesn't want admission into the Federation, so he's trying to sabotage it. He admits this to The Doctor, when there was no reason to tell. I think he's just bad at bad-guying. Why he doesn't want to be part of the Federation is anyone's guess.
Episode four splits from the rest of the story to tell a political tale. The danger and murder is done as the King's advisor has gone to split the Federation, while The Doctor tries to convince the King to replace him and promises the backing of the Federation in case of Peladonian civil war.
This story is kind of painful and drags throughout most of the final episode.