Recollection is a project to review my record collection. I will listen to an album I own and review it. The album will be chosen randomly by computron. Today computron chooses…
Album: Closed
Artist: JALE
Released: 1995
Format(s) I own it on: CD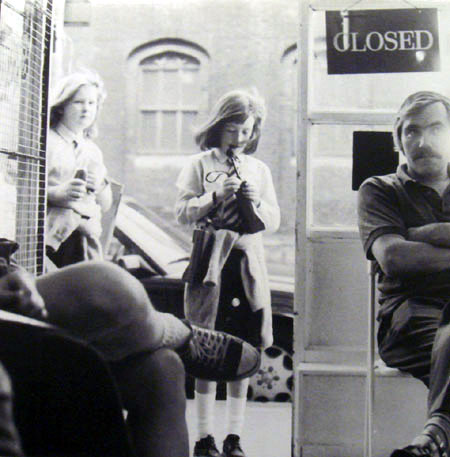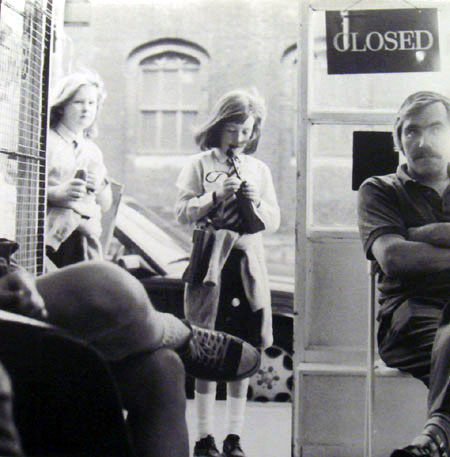 JALE are a Halifax band who were signed to Sub Pop. It was a pretty big deal. This EP was released on Sloan's Murderecords.
I thought I would invite Allegra Shepherd to guest on this post. Allegra is a Haliphile, a word I just made up to mean, "a person who admires Halifax, and its people." Together, we have seen many Halifax bands including Sloan, Joel Plaskett, The Super Friendz, Mike O'Neill, and of course Thrush Hermit. She's very knowledgable about the Halifax scene in the 1990s. Ladies and gentlemen, Allegra…
A friend of mine and I are participating in a year-long music exchange; every week we recommend an album to each other and explain its personal significance. Every Thursday, I deliver to him an album by a band that really helped me become me, and he returns the favour. It's amazing what you can learn about someone based only on the music they claim as developmentally vital; he's given me a plethora of pop-punk and I've recommended primarily from my wheelhouse: East-Coast Canadian indie rock from the mid-1990s.
It's January 1. I'm scrolling frantically through the few physical albums I still own, trying to find the perfect CD to kick off this new weekly tradition. I knew I wanted something Canadian; something melodic; something catchy; jangly guitars and plaintive vocals; an album that had pushed me to start my own ill-fated teen girl band. I wanted JALE, and I knew as soon as I checked the tracklist of their 1996 album So Wound that I'd stumbled across a vital building block in my musical expansion.
Partially, I related to JALE so much as a fledgling bass player because they got started the way I wished I had: with Chris Murphy's help. Legend has it that four NSCAD students (guitarist Jennifer Pierce, drummer Alyson MacLeod, bassist Laura Stein, and guitarist Eve Hartling [JALE, get it?!]) met at a Velocity Girl show and decided to make music together. Jennifer had recorded with Sloan (you know the sweet voice duetting with Patrick Pentland on "I Can Feel It?" That's her.) and Chris lent them some equipment and booked JALE some gigs opening for him. Teenaged Allegra wanted that so badly, even though I also knew that the relationship would turn sour enough for Chris to write "G Turns To D" off of One Chord to Another about them.
JALE only released two full albums and an EP. The first, Dreamcake, was blunt and fuzzy as only albums from 1994 can be. Halifax was hailed as the next Seattle and, while Dreamcake wasn't exactly at that unwashed flannel level of grunge, it was well-reviewed and well-received.
They hit their stride with their second release, an EP called Closed. Sub Pop didn't promote it as much as anyone hoped and it led to MacLeod leaving the band to join Hardship Post. Closed is just as biting as the debut, but much more polished. Most of the songs speak of strained relationships and the exhaustion of dissatisfaction.
Highlights
Sometimes it sounds like Pierce's vocals are buried under the instrumentals, but it works with the subject matter, particularly as the pleading of "Nine Years Now" transitions the catharsis of "Wash My Hands."
Also, the kick drum in "Double Edge." Damn.
Lowlights
All that unnecessary mid-90s guitar feedback on "Jesus Loves Me." That whole decade needs to take two steps away from their amps.
Thanks Allegra, I'll take it from here… This might not mesh with what Allegra wrote above, as we're writing in isolation.
Adam's Highlights
It's a short record at only five songs, but "Nine Years Now" and "Jesus Loves Me" are the highlights in my mind. They're both well-crafted pop songs that are pretty addictive. The songs are very stylized in the sound of 1990s Halifax. "Jesus Loves Me" has a great jangly rhythm guitar that you can't help bopping to.
Adam's Lowlights
If I were to put one song in this category, it would probably be "Wash My Hands." The song just doesn't feel like much, it's not the most interesting of the five songs, and seems like a blip en route to the better songs.
19.25 (77%) |
 5.75 (23%)
CD: 15.5 (62%) | Vinyl: 7.5 (30%) | Digital: 0 (0%) | 7″: 1 (4%) | Box: 1 (4%)
1960s: 3 (12%) | 1970s: 2 (8%) | 1980s: 0 (0%) | 1990s: 8 (32%) | 2000s: 12 (48%) | 2010s: 0 (0%)
 7.8 (31%) |
 12.2 (49%) |
 5 (20%)
3 (38%) |
0 (0%) |
 3 (38%) |
1 (12%) |
0 (0%) |
0 (0%) |
0 (0%)

0 (0%) |
0 (0%) |
1 (12%) |
0 (0%) |
0 (0%) |
0 (0%)