Recollection is a project to review my record collection. I will listen to an album I own and review it. The album will be chosen randomly by computron. Today computron chooses… 
Album: Boys For Pele
Artist: Tori Amos
Released: 1996
Format(s) I own it on: CD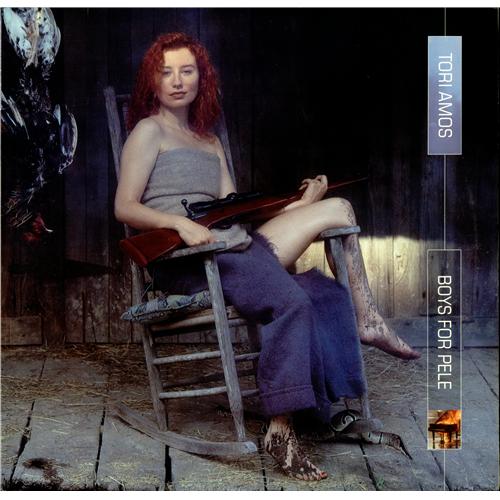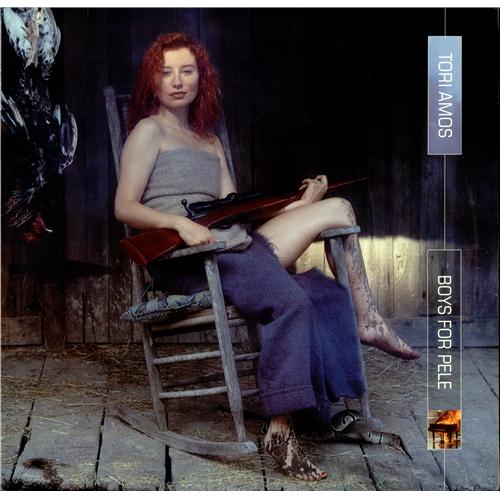 I haven't listened to Tori Amos in a while. Once upon a time I lived with a woman obsessed with Ms. Amos. I never disliked her work, and I have been to a few shows, and quite enjoy some of her albums, but she can be very Tori Amos.
Boys For Pele is probably the album I listened to the most of hers. I think it is her strongest, but it's also the first album of hers I was introduced to. I like to think this is THE classic Amos album, but I that might just be my perception.
Amos is a skilled songwriter, and at times really shows off her skill at melody and song structure on this album. Songs like "Doughnut Song," "Professional Widow," and "Hey Jupiter" really showcase her skills.
At the same time, other songs like "Not The Red Baron" show her willingness to experiment, but it doesn't always work. Amos really excels in a traditional pop song structure, and when she deviates, something is lost.
While Amos has a strong voice, he vocal stylings can often be a tad over the top. I don't think most people want to listen what sounds like her performing vocal exercises while receiving cunnilingus. "In The Springtime Of His Voodoo" is a perfect example of this, at times she layers her harmonized vocals masterfully, at other times it becomes a mess. I think, though, this is part of the admission into a Tori Amos record.
Another example of her "cunnilingus vocals" is "Professional Widow" which makes me excited for the next review. The artist of which also loves to sing about "peace and love" though he is less vocal about his love of a "hard cock."1
Highlights
While we're discussing that, we can look at how she perfectly harmonizes with herself. Listen to "Father Lucifer," and I think you'll agree with me.
Amos likes to showcase the harpsichord, and is one of the few musicians who can pull that instrument off. Her song "Blood Roses" is the perfect vessel for the instrument.
"Caught A Lite Sneeze" might have terrible spelling of the word "light," but it's a great song. It's a fantastic example of Amos's skill to layer harmonized vocals. It's also a beautiful song.
Finally, "Mr. Zebra," because, duh!
Lowlights
"Way Down" seems forced, and lucky that that it's so short.
"Hey Jupiter" is at times a beautifully stunning song. Other times it just rambles and is a bit of a mess.2
 16.25 (77%) |
 4.75 (23%)
 6.8 (32%) |
 10.53 (50%) |
 3.66 (18%)
 3 (43%) |
0 (0%) |
2 (29%) |
1 (14%) |
0 (0%) |
0 (0%) |
0 (0%)

0 (0%) |
0 (0%) |
1 (14%) | 
0 (0%) |
0 (0%) |
0 (0%)
Ringo's loss. [↩]
Only one person's opinion, I may piss off a few hundred people, including my ex-wife, with this statement. Hi Lisa. [↩]