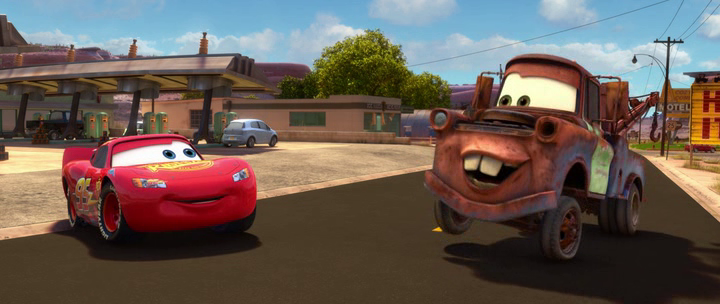 I think when Pixar announced they would be making a sequel to Cars, everyone over the age of 10 was unhappy. While Pixar consistently makes some of the best films, Cars was one of the few failures. Financially, Cars was a huge success, but cinematically it wasn't a very good film. Since Cars 2 came out, I'd been wanting to see it, just because it's Pixar, but never really having the desire.

I finally watched it, and I have to confess, it's a good film. It's not as good as most Pixar films, but it's certainly better than its predecessor. Cars 2 is a spy film. Like the Bond films, the audience is immediately introduced to a spy mid-mission, and we get to see into that world. Shortly afterwards, we see that McQueen has returned from the racing circuit to spend time with his BFF Mater. McQueen takes him on the road to Japan where he's racing, and Mater gets caught up in the spy world accidentally.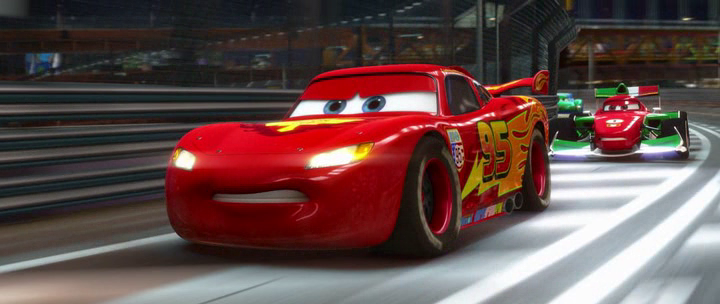 It's a fun romp, but I'm glad I didn't spend a lot of money to see it in theatres. The film uses the only good character from the original, and the rest are supporting characters. The rest of the cast is filled out with Eddie Izzard, Michael Caine, and Emily Mortimer1.
The best way to make this better would to have had the film not be a Cars sequel and instead rework the plot to just be a spy drama.
Who? [↩]