Larry And His Flask
It's a good thing Larry was playing at Fort York, and Fort York was licensed for this event, if he was playing in Trinity-Bellwoods, he'd sure to be arrested. Larry And His Flask are all out, rocking country! They seem to be America's answer to the Sadies. A bit messier, and bit more rock and roll than The Sadies, who are very polished in their mayhem. Their bass player was incredible. Dragging his upright bass across the stage as he danced around like a shirtless maniac.
Hannah Georgas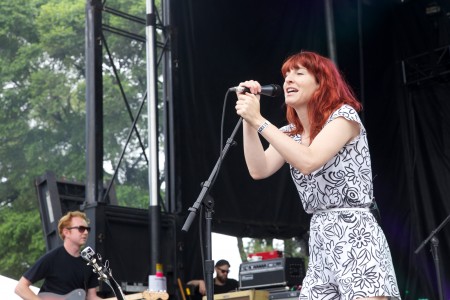 Never really knew her music. I've known of her for a long time. Singer/songwriter from Vancouver. She has a really pretty voice. Her music seemed a bit too electro for me.
The Felice Brothers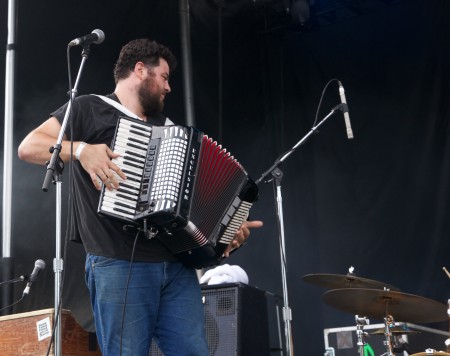 The Felice Brothers were great background music for enjoying a smoked meat sandwich. Mmm. It came with a pickle!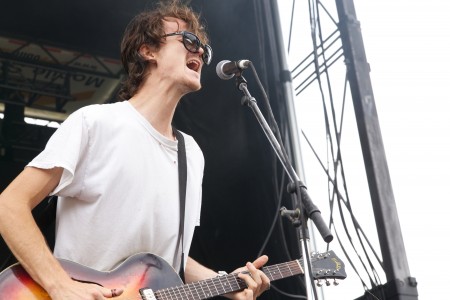 Skydiggers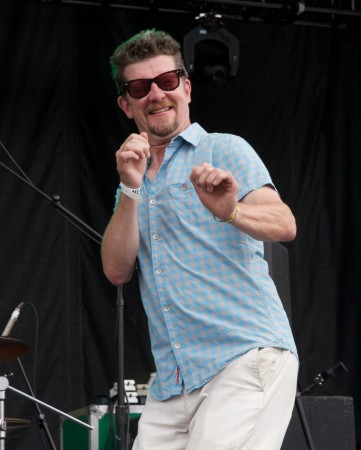 Skydiggers are a Toronto institution I had never embraced before. They write a beautiful sort of country backed by two great leads who can only remind someone of Gram Parsons and Emmylou Harris. That's pretty big praise right there. They seem to be out of the Blue Rodeo school of Toronto rock. The frontman also kinda reminds me of my Member of Parliament.
Dawes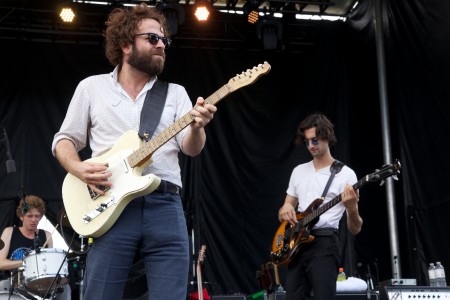 Dawes has a frontman who has an excellent beard. They remind me of early Wilco, but can get guitar-wanky enough to sound like modern Wilco.
Matt Mays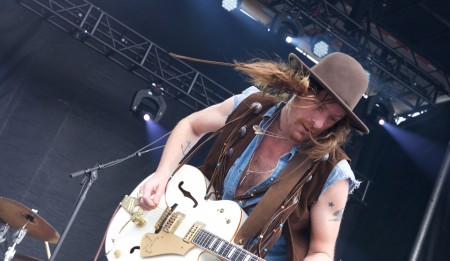 I didn't know what to expect here. As everyone knows, I love The Guthries. I really like Mays' first record, and his albums have steadily gotten worse and worse from that point on. I stopped buying them after Terminal Romance. I was surprised at how many songs from the set I recognized, and really enjoyed it. He puts on a good show, and bass player Serge Samson rocks quite the 'stache. I think I should turn my website into a blog rating facial hair.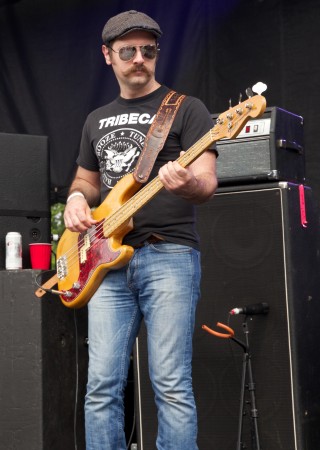 Frank Turner
&

The Sleeping Souls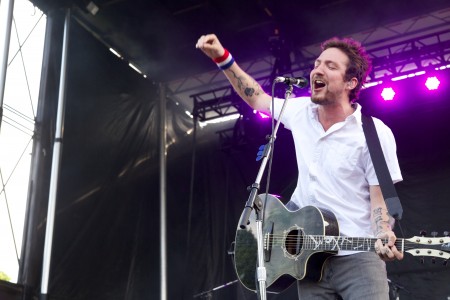 FUCK! Highlight of the night. When I last saw Turner, he was opening for Joel Plaskett. He came to Canada with just a guitar, and he stole the show. He filled the Queen Elizabeth with such a powerful sound. With his full band, he was unstoppable. There was no act as great that day than Frank Turner.

The Lowest Of The Low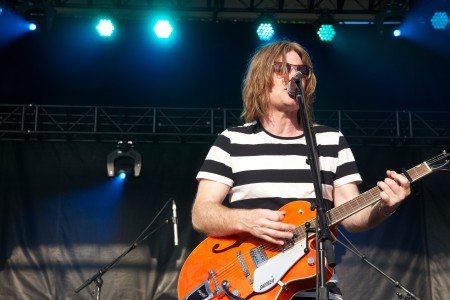 Julia asked me to "kiss Ron Hawkins for [her]." I did not. I sadly didn't have the chance. I did, however, get to enjoy this very Gin Blossoms-y band. I also got to discuss the beauty that is Sir Paul McCartney's Give My Regards To Broad Street during this set.
The Hold Steady
These guys were really popular. They were fun. I was just dead.
Flogging Molly
The first song was good, and a lot of fun, but then I found my way to Bathurst and onto the streetcar. I'm old.
Finally…
OMG BELLE & SEBASTIAN! TONIGHT!