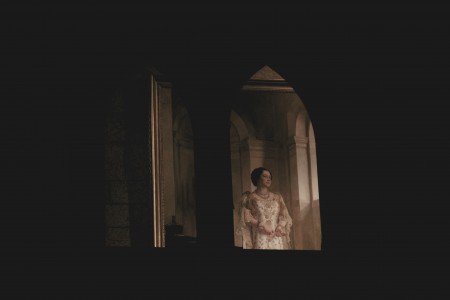 On Friday after work, Joseph, Helen, Emily and I all piled into Caroline (my car), and headed east along to 401. From Toronto to Ottawa. Since Ottawa is approximately five hours away (though that's not counting rush hour traffic), I divided that in four, and we each had 75 minutes to fill with music. Each way… here's my play list for going east.
Movin' Right Along – The Muppets
Had to start with this as soon as I saw it. Nothing says "road trip" better than this song.
Maybellene – Chuck Berry
Catchy, popular, and a song about driving a car. Thought this to be appropriate.
Doris Daytheearthstoodstill – Future Bible Heroes
Helen told me that most of her CDs are showtunes and Doris Day, so immediately my mind went to Doris Daytheearthstoodstill.
You Turn Clear in the Sun – Telekinesis
Overly catchy.
The Ballad Of Poor John Henry – Cuff The Duke
We need some country.
Mystery Dance – Elvis Costello
As Allegra would say, "Play the hits!" I mostly wanted catchy pop songs, and this is a great choice for that.
Fast As You Can – Fiona Apple
This is again, catchy, and was a huge hit when we were all teenagers. Perfect for this group, I hope.
Cybele's Reverie – Stereolab
C'est en français, and we're going to Ottawa, that seems appropriate.
Carolina In My Mind – James Taylor
Something a bit more mellow, and Taylor's early material was quite Beatley, and who doesn't love Beatley?
My Girl June – The Ride Theory
Speaking of Beatley, this song is SUPER-Beatley, and fuckin' awesome.
Back In The USSR – The Beatles
And how about the Beatles? Again, playing the hits.
Someone Who's Cool – Odds
And what bigger hit is there than "Someone Who's Cool?"
Jumpers – Sleater-Kinney
Perfect example of pop-perfection
Superstition – Stevie Wonder
Again, hits… and this song is absolutely undeniably brilliant. I imagine everyone will dig it.
Never Had To Fight – Local Rabbits
Why not play the blog's namesake? I'm sure Emily likes the Local Rabbits. I know she owns one of their 7″ records.
Doubt – The Corin Tucker Band
Probably the best song on her solo record, and it's good enough to be a Sleater-Kinney track
Cry Together – Hortense Ellis
Bring us a bit down, but beautiful.
Lord Only Knows – Beck
Get back to the country, and back to 90s. I absolutely love the transition from Cry Together to this. Also, "Going back to Houston, do the hot dog dance, going back to Houston to get me some pants."
Cathy's Clown – The Everly Brothers
Keeping it slow.
Snowsuit Sound – Sloan
Again, more hits. Though not a single, still a fan almost everyone of my generation is quite familiar with. We're not getting much faster, but getting heavier after Cathy's Clown. I know at least Emily will know the song.
Where The Change Is – The Flashing Lights
Speaking of Emily, when I first met her, we spent some time discussing our love for The Flashing Lights.  Now here's a song with a quick beat.
Radio Sweetheart – Elvis Costello
I absolutely love the pedal steel on this song.
Sunndal Song -The Apples In Stereo
I have a strange love for Hilarie's Apples in Stereo songs. She's pretty good at writing good pop songs, and the band has lost something since she left the band.
Tina's Glorious Comeback – Dan Mangan
I thought about going for one of Mangan's more lively songs, but there's just something about this tune that is unmatched by anything else he's done.
I Will Follow You Into The Dark – Amy Millan
I think everyone by now knows the Death Cab For Cutie original. I never heard it until after I had heard Amy Millan's cover, and absolutely love this version. While I don't like Millan's other outings, I absolutely adore her solo records. I thought this was a good way to end the mix.
Stats:
7/25 songs feature lady vocalists, slightly poor showing.
Only one song features non-human vocalists (a frog and a bear).
8/25 songs are CanCon, again poor showing.
11/25 are from '90s bands, or their future solo efforts… can you tell when I was a teenager?