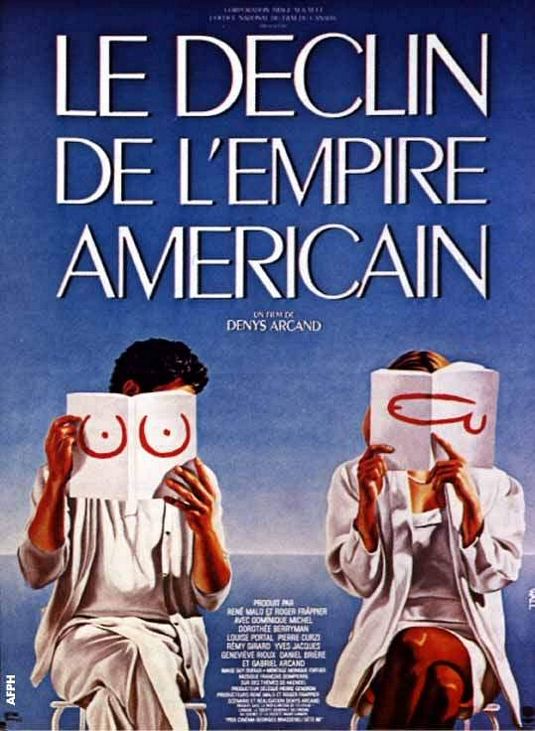 Le Declin de l'empire americain is a film about eight friends who work together in the History department of the Université de Montréal. These four men and four women share two other things in common, they speak French, and they're perverted. One of these two things I also share with them1.
While the women are at the gym discussing their sex lives, the men are at home cooking for the women. They regale one another with stories of their conquests and flashbacks to their trysts. While Diane tells of her new lover Mario, with whom she has gone to new levels of lust and submission; Pierre tells of his experiences trolling the parks of Montreal for men; Louise tells the women of Rémy's infidelities and their experience at a swinger's party.
When they finally come together, it's to have dinner as colleagues and friends. Through the night, details leak, and it leads to confrontations between Louise and Rémy. It's not the greatest film, but it's about sex, and that will, of course, get one interested. It seems to be more of a commentary of the boredom of the intellectuals of Montreal, rather than the promiscuity.
It's not an ability to speak French. [↩]