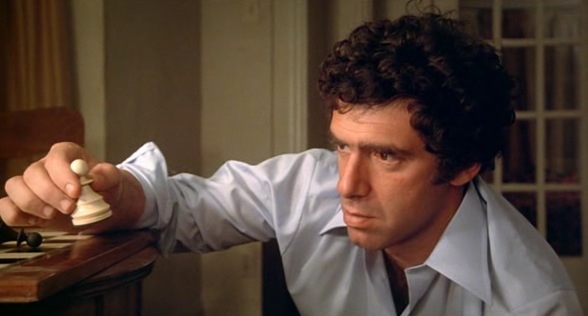 Miles (Elliot Gould) works at the Eaton Centre branch of First Bank of Toronto, it's located immediately beside the Coles bookstore1. He's a rather boring chap who interested in Julie (Susannah York), one of his coworkers who's too busy boning their married coworker to give the boring Miles a second glance.
Life changes rather quickly for Miles and he discovers that someone intends to rob the bank. His solution? Find a way to keep most of the money, and let the criminal (Reikle, played by Christopher Plummer) think he got away with it. Until Reikle hears reports of how much money was stolen. Reikle's not a happy man!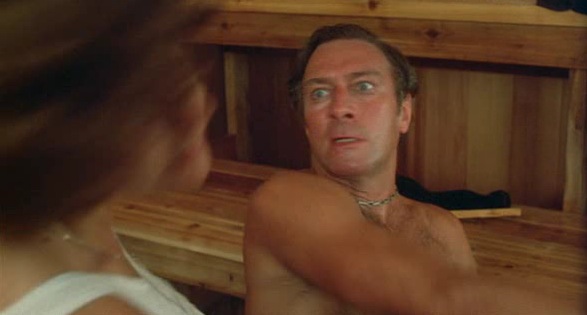 A word of advice, don't piss off a Klingon, even those who really like to quote Shakespeare.
The screenplay to this Canadian gem is written by a Yankee, Curtis Hanson who some of you might remember as the screenwriter for the classic film Wonder Boys.
I found the film through the wonderful book Weird Sex & Snowshoes, which is the ultimate resource for fans of Canadian cinema. This film is unlike any other Canadian film I had seen. There is very little weird sex in it, and the snow, even in the Christmas scenes is rather underwhelming. Apparently Toronto in December 1978, looked very much like Toronto in December 2009, green. It's a thriller, in the best tradition of the genre, that would make Hitchcock proud.
Both Gould and Plummer put in a terrific performance, and well, any time Christopher Plummer puts on a good performance, you know it's worth seeing. Also John Candy has a small role in the film and Oscar Peterson provides the score.
Toronto's awesome.
You know… downstairs from Mr. Greenjeans! [↩]