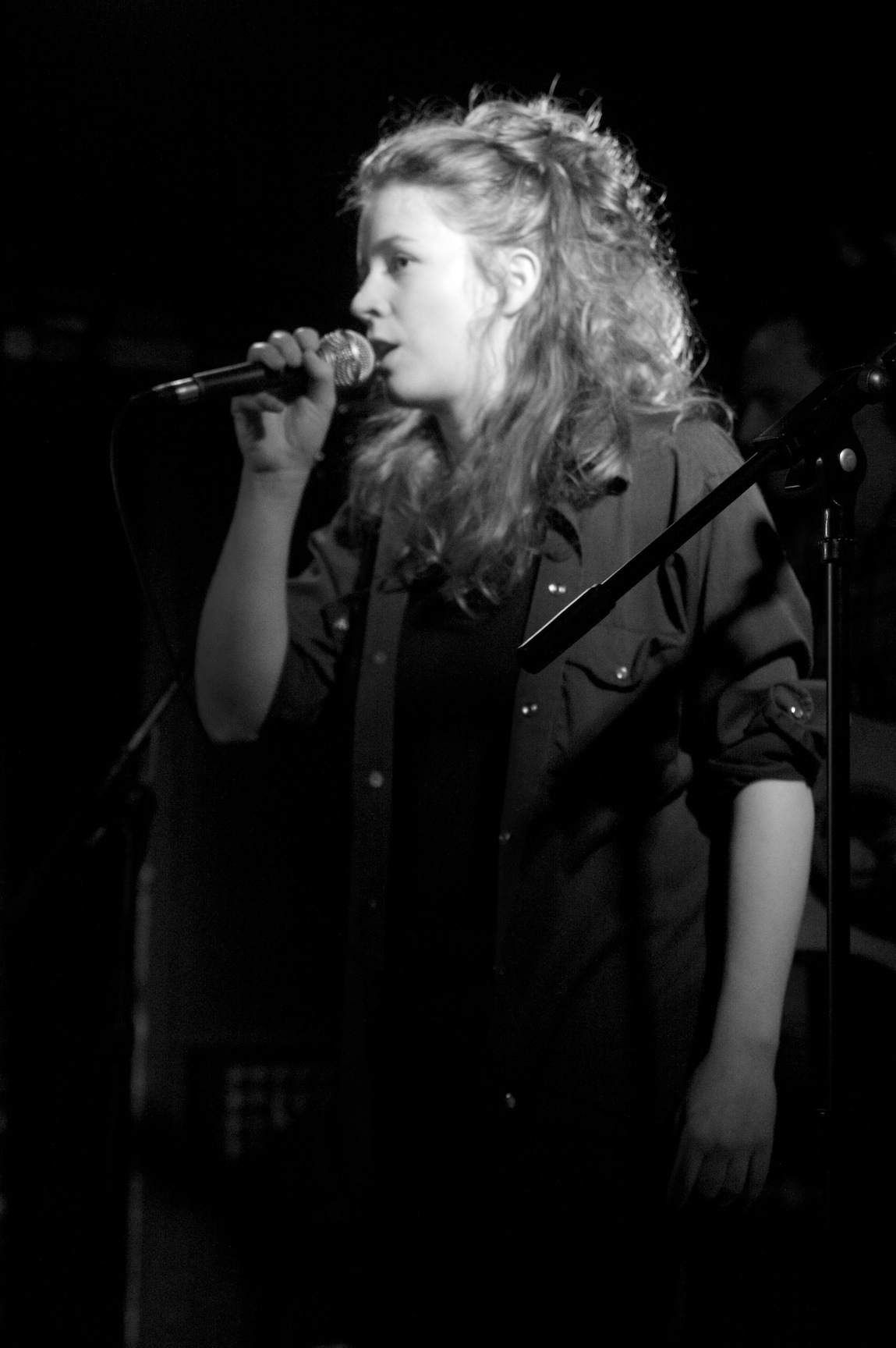 I just got home from The Horseshoe, where I saw $100, for the fourth time. I've seen them in many modes. When I first saw them at the Music Gallery, opening for Rick White, they were a two-piece of Ian Russell (Guitar) and Simone Schmidt (vocals). Since then, they've rounded out their numbers and now perform as a seven-piece. Apparently Rick White was so impressed by the band, that he asked to record their album. I was so impressed that after their set, I went to the back of the church and purchased their EP.
I then later saw them opening for Eric's Trip at the Mod Club, it seems Rick White really liked them, and figured fans of his band, the lo-fi heroes known as Eric's Trip, would also dig them. I certainly did. I again saw them when Julie Doiron came to Toronto promoting her record I Can Wonder What You Did With Your Day. So it seems that I couldn't see $100 without also seeing Eric's Trip or a former member of Eric's Trip.
The country band has evolved considerably since I first saw them, and I've always been more and more impressed every time I saw them. Their album is pure gold.
Click here to hear Simone sing about lesbian love, and those who keep them down (or watch above if you're not on FB).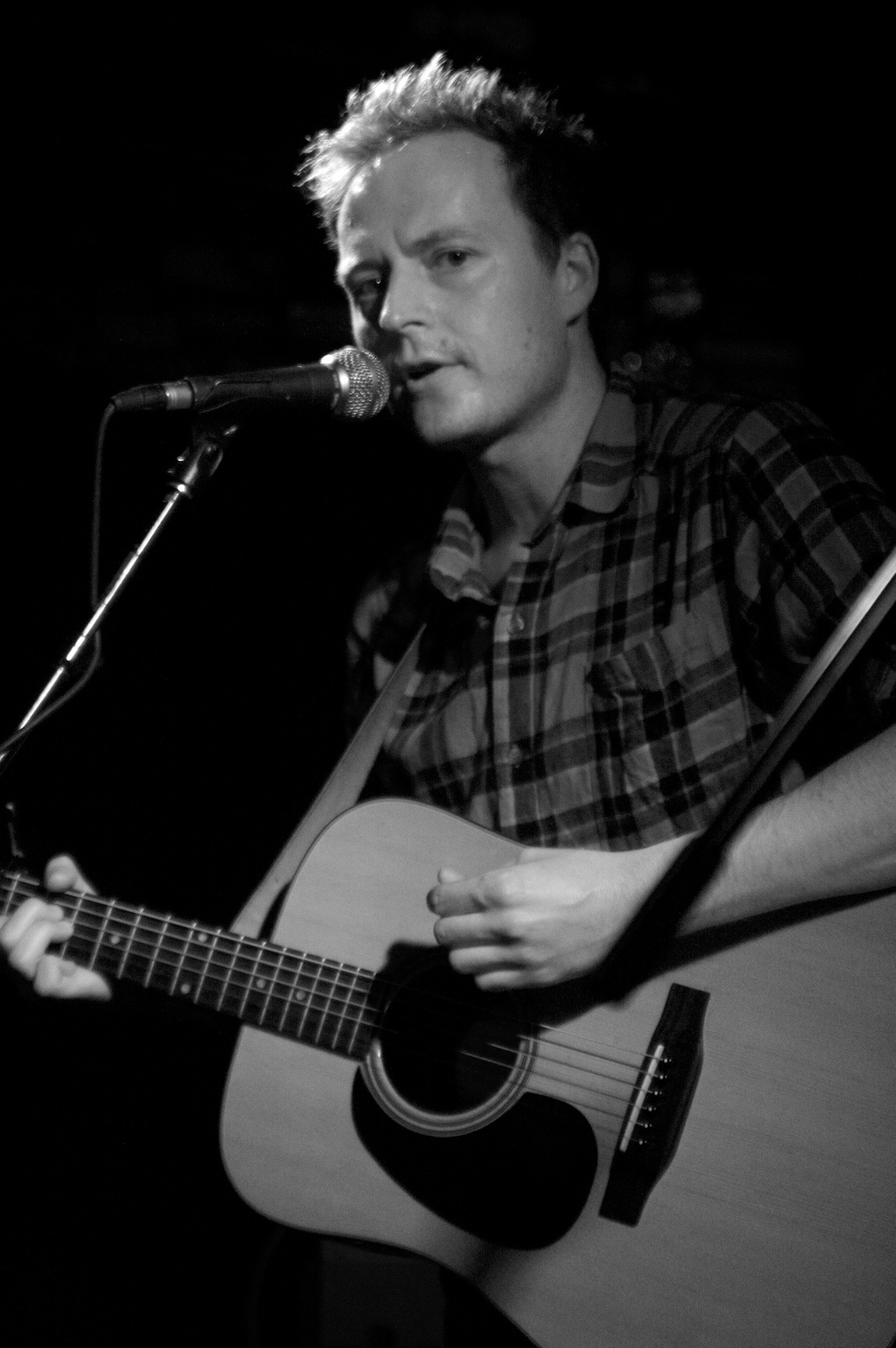 Today was a celebration of the release of their new 7″ My Father's House, volume two in their series of regional 7″ records. The first release Fourteenth Floor was released on Toronto-based Arts and Crafts. This second 7″ is released by British Columbia's Deranged Records.
Opening up the night was Stripmall Ballads, a resident of Washington, DC, USA. Stripmall Ballads is Phillips Saylor with a guitar or banjo. Listening to his MySpace page, you'd think that his shows would be rather mellow, but the man has so much stage presence, and power in his playing, that is seems like a full band is on the stage. Definitely worth catching if you, and he's apparently spending the week in Toronto recording with Simone.
Following Saylor was followed by The Lonesome Ace Stringband, an old-time country trio, of double bass, fiddle and banjo. If you like good old-fashioned country music, this is perfection for you. Max Heineman sounds like he was born to sing country music. The three men were all playing acoustic instruments surrounding a handful of microphones taking up a tiny portion of The Horseshoe's generous stage (it is if you compare it to Rancho or Sneak's). The audience were dancing and having an amazing time.
Finally $100 played their set, emerging in a cloud of smoke, they tore up the stage with "Paris Is Burning," not the soft, depressing song of the record, instead lively, loud and amazing start to the set. The played a lot of songs I didn't recognize, they played both sides of the new 7″, and both sides of the previous one. Included in the set were long-loved songs like "Careless Love" and "Hell's A Place."
Paul Mortimer's guitar playing was top-notch as he featured heavily in the mix, often overpowering even Schmidt. The only thing that was perhaps off was the inclusion of "Fourteen Hour Day" in the set. It's perhaps the best song of $100's, but the tale of a woman married to a miner, and completely lost without him is so beautifully depressing. It didn't really seem like it fit in the heavier set.